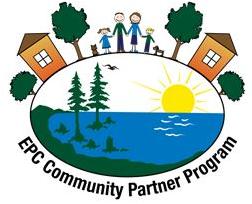 Many peer organizations focus on individual parcels within their neighborhood. Although there are some upsides to this approach, we have chosen instead to focus primarily on the property that surrounds us. We believe that if we work together to make these improvements, it can have an even greater effect on growing property values and pride in our neighborhood. In 2015, the civic association became a community partner with the Environmental Protection Agency, which provides us with additional resources for related initiatives.
Vision

— I

ncluding Ongoing Operations
Partner with local businesses, residents, Hillsborough County, the Dana Shores Women's Club, and Tampa Bay Youth Football League for an

annual event to remove trash and invasive species at Skyway Park

. (ONGOING)
Work with Rocky Point Golf Course and Hillsborough County to

pursue landscaping projects at key locations throughout Rocky Point

(e.g., near the pump station across from the entrance to Pelican Island, at the intersection of George Road and Independence Parkway, in the children's park). We began this work in 2016 with a donation of the palms removed from our entranceways, which Bart Butler originally donated on behalf of Southern Florida Landscaping. These trees now adorn the signs and other highly visible areas around the perimeter of the golf course. (UNDERWAY)
Pursue clean water initiatives that go beyond education to installing various infrastructure-related projects. This is phase III of our community's effort to

improve water quality and increase marine life in our canals

.
Coordinate the

annual Upper Tampa Bay Golf Tournament

, which raises funds for community-directed projects at Rocky Point Golf Course.
Completed Items — Community Highlights 
Partnered with Dana Shores Women's Club and Pelican Island to

replant a living World War I Memorial of oak trees along Dana Shores Drive to honor our veterans

.

Removed hundreds of abandoned PVC and steel poles that littered the small bay

just west of the Grand Hyatt.
Raised awareness about water quality and the responsibilities of each resident.  This is phase I of our community's effort to improve water quality, protect marine life, and reduce the threat of bacterial disease. In 2017, Dana Shores also participated with Keep Tampa Bay Beautiful in two coastal clean-up efforts along the causeway.
In 2017, hosted a clean-up event to remove invasive species along the west side of Rocky Point Golf Course, filling five contractor-sized dumpsters with more than 14,000 pounds of invasive species removed from the right-of-way. In 2016, filled 5 construction-sized dumpsters with 27,220 pounds of vines, invasive trees and brush, low-hanging limbs, and palm fronds from the bike path extending south from Skyway Park. We also estimate that more than 20 bags of garbage were picked up throughout the park. When added to the 2014 and 2015 numbers, our community has now

removed 89,720 pounds of invasive plants, many abandoned tires, and nearly 60 bags of trash from the golf course and park

. By removing invasive species, we keep them from choking out the native trees and plants in the area. Their removal also opens up our views to the golf course and access to the bicycle path that leads to the Courtney Campbell Trail, thereby improving visibility, increasing riders' safety, and enhancing nearby property values.
Prompted the City of Tampa to

instill a regular maintenance program for mowing a six-foot swath on each side of the bicycle path

south of Skyway Park.  Prior to this effort, plants blocked nearly half the path's width at various places. Also worked across government agencies to have them

mow and pick up trash along an easterly section of the bicycle path

previously not maintained (between the Grand Hyatt and the former location of the Chart House).
Although we make a concerted effort to outline a clear and doable vision, the above vision is subject to change based on new ideas, resource availability, project feasibility, and other factors. Please let us know if you have questions or would like to offer input and related assistance.