Holidays in Dana Shores are lit up! Between the boat parade, dock decorating contest, and yard decorating contest, we've got a lot going on!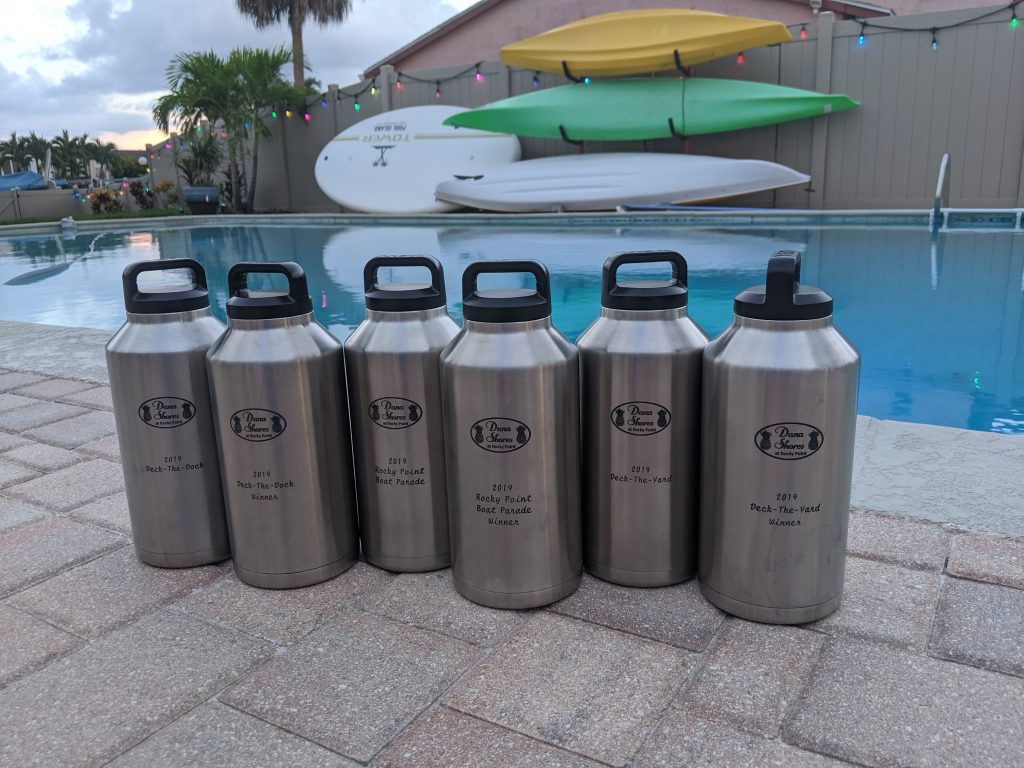 Our deck-the-dock and deck-the-yard contests are exactly what they sound like. We've made several changes to the 2019 contests to make things a little easier on everyone involved.
Voting will now be handled in-person at our latest addition to the holiday events, the Holiday Happy Hour on Friday, December 20. Participating yards must register by December 8 and provide a photo of their decorated dock/yard to info@danashores.com by December 18. At the Holiday Happy Hour, pictures of the participating yards will be displayed and each attendee will receive one vote. At the end of the happy hour, votes will be tallied, and winners will be announced.
Please see the December edition of the Shorelines for more details.