The 2022 Rocky Point Boat Parade through Dana Shores and Pelican Island will be held December 10th. 

Boats line up in the basin in front of the Westin and Bahama Breeze between 6:00 and 6:30 p.m. After one warm-up lap, they head to their first canal on the east end of Dana Shores. To view the parade route, click here.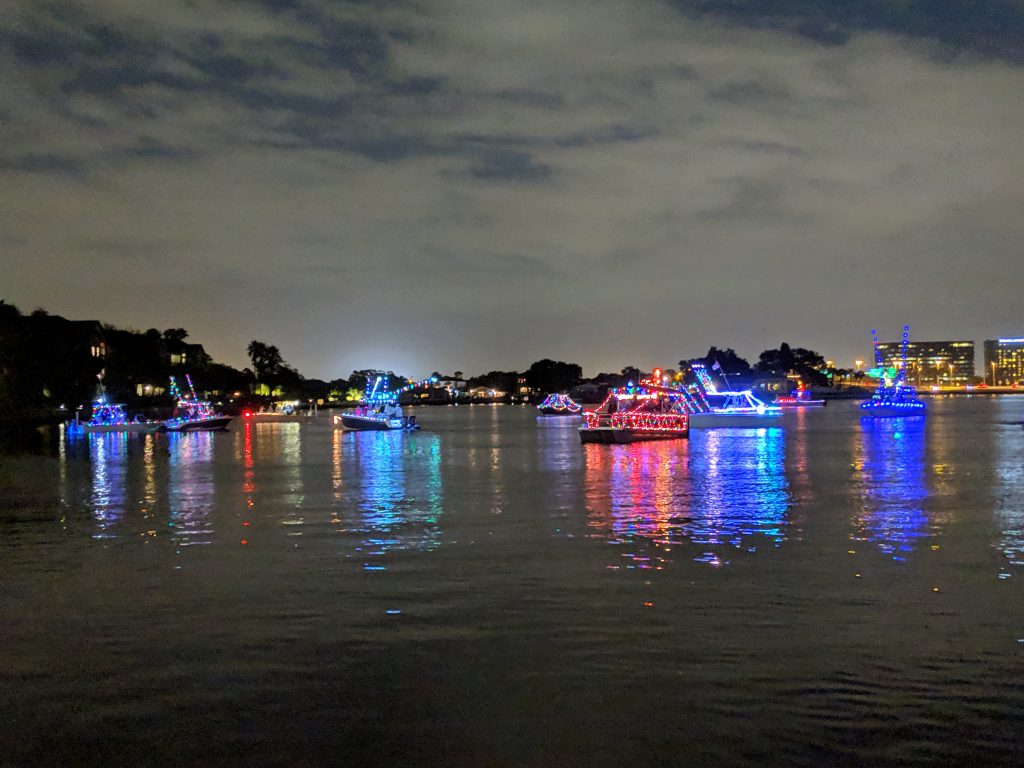 Watching the parade? All residents signed up to receive emails from the Dana Shores Civic Association receive an electronic email allowing them to vote the night of the boat parade. Voting continues through noon the following day. All residents are invited to help us select the next winner!
Want to double your fun?  Each year, our friends at Bay Crest also invite our residents to join their parade. This year's parade will be held on December 17th. Watch from the Bay Crest Mini Park (Peel Park) at the end of Bay Crest Drive just after 8 p.m. or enter your boat in the parade. Use our contact form to request more information.