Until the last few years, water quality in Tampa Bay was as good as it was during the 1950s despite 400% population growth in watershed areas. Seagrasses were returning to the bay at a record pace of 660 acres per year. Unfortunately, Old Tampa Bay and the waters surrounding Dana Shores have not enjoyed the same success and the broader Tampa Bay has lost seagrass in the last few years.
The water was what attracted many of us to this community, and its quality is important to us and the marine life it supports. Fortunately, there are several easy, high-impact steps we can all take to help restore our water quality, keep pollutants down, and maintain boat clearance. Please help out by doing your part.
Unlike most rivers, our canals are considered low-flow systems, and low-flow systems are easily fouled by biodegradable materials

.
A little yard waste from multiple neighbors adds nitrogen, kills fish, and accumulates as silt. Over time, accumulated silt reduces clearance for boats and lowers property values, as can be seen around neighboring communities. The only way to remove the silt is through dredging, which is both disruptive and expensive for residents. Tannins from leaves and bark also turn the water a dark brown color. The darker the water, the more light it blocks, reducing the chance of seagrass and small marine life living in our canals. To help us avoid many of these issues, please
collect and dispose of all yard waste, palm fronds, leaves, acorns, and similar matter at the curb
.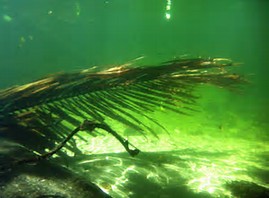 Most Dana Shores and Pelican Island lawns are cared for by a resident-owned company, Southern Florida Landscaping. Bart Butler, president and owner, supports our water quality initiatives and expects his team to keep all yard waste from flying into canals or going down storm drains. If you see a member of his team improperly managing or disposing of yard waste, Bart asks that you please take a picture or video of the incident so he may quickly and effectively address the problem. You may send pictures/videos to Bart at southernflorida@live.com or contact him directly at 813-486-3727.
The City of Tampa has a contract with Rainmaker to maintain landscaping along the bike path to the south of Dana Shores (Bayport Drive). At least one resident has provided video showing crew members blowing debris into the canal, and this information allowed us to immediately address the issue. If you witness such an event, please take video and email this info@danashores.com so we may take appropriate follow-up action with the City.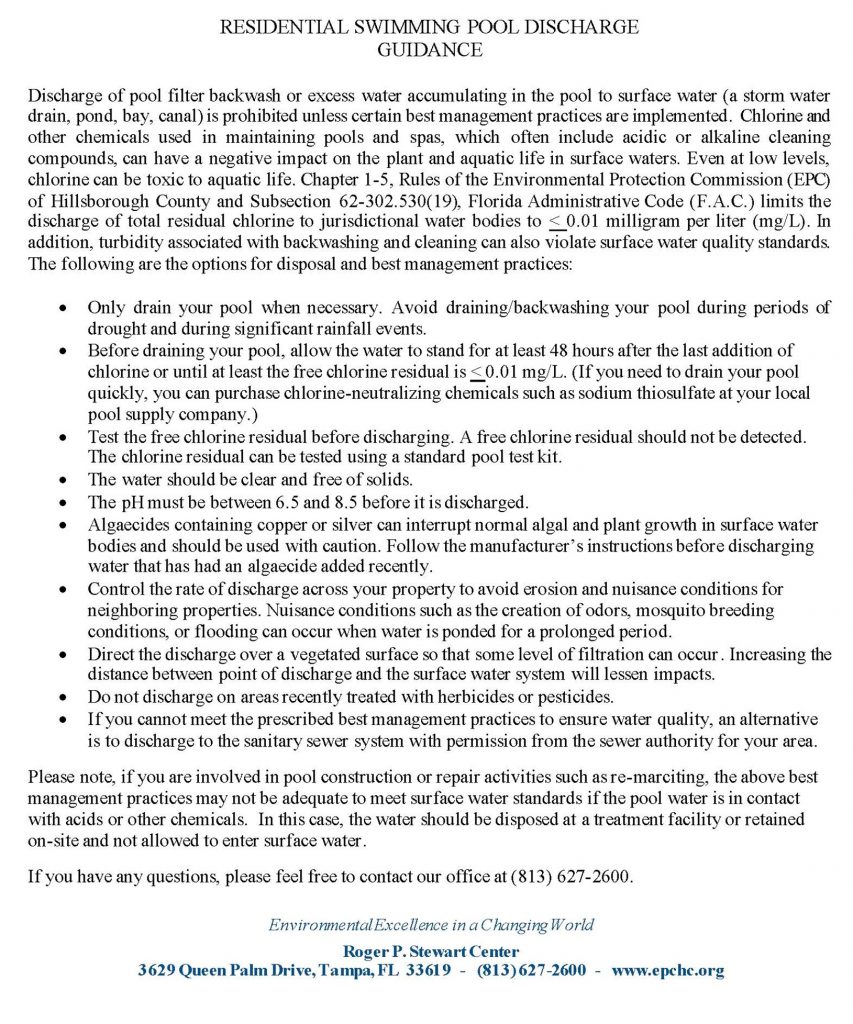 It's important to know
everything that goes into our storm drains pours directly into our canals.
Our storm drains do not connect to a sewer system.  For that reason, we must work together to keep run-off containing chemicals, debris, and other matter from reaching our storm drains. Please educate contractors doing work in our area. We have seen crew members wash paint, concrete, and other materials into our storm drains and thereby directly into our waterways.
If a contractor ignores your request to keep our waterways clean, you may report water pollution using your Smartphone. Snap a picture of the person committing the act and email it along with the location to reportpollution@hillsboroughcounty.org. Hillsborough County representatives will follow up on your request. If you believe the contaminate to be oil, fuel, or another hazardous material, please call the Florida Office of Emergency Response at 800-320-0519.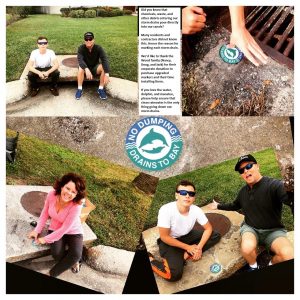 Many neighborhoods ask residents to clean up doggie poop, here it is especially important.
 Studies show that two to three days of pet waste from just 100 dogs in a 20-square-mile watershed can contribute enough bacteria to make swimming unsafe. In comparison, Dana Shores and Pelican Island homeowners own an estimated 166 dogs, and our communities cover a .3 square-mile area.
The simple act of picking up your dog's poop on your walks and at least twice a week from your yard (preferably on days before your lawn is watered) keeps our waters safer for fish, marine life, and family members.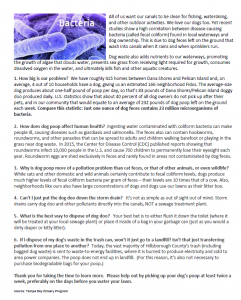 LAWN/TREE/PALM FERTILIZERS RESTRICTED DURING RAINY SEASON
Nitrogen run-off from improper fertilization is one of the largest contributors to red tide and toxic algal blooms, challenging water quality, seagrass, and marine life. To help protect Tampa's waterways, County ordinances limit fertilizer use during Florida's raining season. Among other restrictions, application of landscape fertilizers containing nitrogen or phosphorous (which most do) is prohibited in residential areas between June 1 and September 30.
To learn more, visit https://library.municode.com/fl/hillsborough_county and search for, "Article V. – Regulation of the Use of Fertilizers Containing Nitrogen and/or Phosphorous."

Please report oil, fuel, and hazardous spills in Florida waters to 800-320-0519.