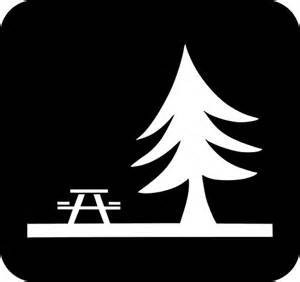 Skyway is one of the busiest, most popular parks in the County's athletics inventory. It is a city park, which the County manages and maintains through a long-term lease. Several recent upgrades have been made to the park:
New Synthetic Multisport field
New concrete patio around the complex pavilion
New Bermuda grass on all the baseball fields
New scoreboards for the ballfields
New LED lighting and automatic light controls around the facility and multisport fields
Repainted lines throughout the parking area
New Florida Friendly Landscape throughout the complex
Thirteen Saturdays each year, Skyway Park packs in thousands of young football players, cheerleaders, coaches, siblings, parents, and other family members. But what about the other 352 days of the year? Visualize a scene from one of Normal Rockwell's idealistic portrayals of American life. Welcome to our vision of what Skyway Park could be. A Friday night neighborhood game. Practice on the fields. Families, athletes, and comradery. The full realization of this vision is up to all of us. We hope you take the time to get to know the park, to enjoy it, and to help improve this great community asset.
Court Availability: Tennis courts are open to the public from sunrise until 11 p.m.
Skyway park offers Football, Baseball, Softball, and Cheer along with club sports and football camps.
Club sports – Men's and Coed Flag Football Teams.
Club sports – Coed Soccer Teams.
Youth Football Camp
Interested in joining a football/cheer team? Starting a new neighborhood team? Leading a boot camp, yoga, or aerobic exercise on a regular basis? Contact Scott Levinson, President of the Tampa Bay Youth Football League, at (813) 245-5481 to learn more about the current operations at Skyway Park.
Interested in throwing a ball with a family member or friend? Football fields are available for public use when programs are not in session, and ballfield 3 has been designated as a public use field. It should remain unlocked unless there are maintenance issues or inclement weather.
Family and Friends: Skyway Park offers a great venue for fun. The pavilion and football fields are perfect for both adult and kid's parties. No rental fee is required for Dana Shores and Pelican Island residents although a donation to the Tampa Youth Football League is requested. For more information, please contact Scott Levinson, President of the Tampa Bay Youth Football League, at (813) 245-5481 or scotttbyfl@gmail.com.
Meeting Space: Meeting rooms are available and can hold up to 40 people. Scott can assist you with scheduling the facility.
Watch the Professional Athletes: Both the Buccaneers and the Tampa Bay Storm periodically use Skyway Park football fields for practice. The Bucs typically use it during rainy periods when their practice field get washed out. The Tampa Bay Storm training camp typically runs from 10 a.m. – noon during the month of March.
Skyway Park serves as the headquarters of the Tampa Bay Youth Football League (TBYFL), a non-profit organization that offers football and cheerleading opportunities to more than 4,000 children throughout Hillsborough County each year. All league positions, from coach to executive director, are filled by volunteers. As such, TBYFL's leaders are always thankful for a helping hand.
Community Service Hours: From office work, to academic tutoring, to outdoor work, there is always something to do and an opportunity to earn service hours for school. For more information, please contact Scott Levinson, President of the Tampa Bay Youth Football League, at (813) 245-5481 or scotttbyfl@gmail.com.
Annual Clean-Up: Since 2014, we have organized an annual clean-up day to help remove invasive species and pick up trash along the bicycle path. We have had between 50 and 70 volunteers participating in our events. Notification is given through the Shores Lines and via email. Please join us for this event.
Daily Pick Up: No one is going to pretend that seeing trash strewn throughout the park on a game day isn't maddening. It is. In support of TBYFL's mission, which includes teaching the fundamentals of citizenship and to aid boys and girls in the development of character and good health, work has gone into coaching the league's children to properly dispose of their own trash. Unfortunately, it's often the adults we cannot train. And it's not only those who come here for football events. Trash is also created by those who walk, bike, play tennis, and throw baseballs. TBYFL regularly organizes volunteer trash pick-up throughout Skyway Park, and each game day Saturday is followed by a Sunday afternoon pick up. In addition, we ask our neighbors to help out, especially along the bicycle path. Working together, we can help keep this area clean and reduce the amount of litter that ends up in our canals.
Donate: Are you willing to help support TBYFL's mission? The mission of Skyway Youth Baseball and Softball?  Both are thankful for corporate and private sponsorship. For TBYFL, please contact Scott at the number above. For Skyway Youth Baseball and Softball, click here.