FDOT's working to improve water quality in Old Tampa Bay!
Courtney Campbell Causeway is undergoing construction to form a channel below the roadway to allow better water circulation and is expected to be completed in Spring 2019. After all of the dredge and fill projects (which helped create our neighborhood) back in the early 1900s, the seagrass population in Old Tampa Bay was depleted. This project is an effort to counteract that and promote seagrass growth in Old Tampa Bay.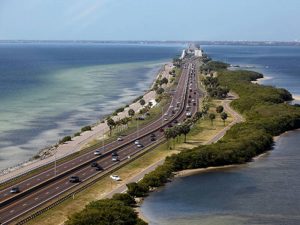 To learn more about seagrasses and their importance to our ecosystem, click here.
Click here to read the full article or check out the document from FDOT below:
96x48 CCC Kiosk Board