Dana Shores & Pelican Island
A map and associated letter (dated January 16, 2019) were sent by Hillsborough County to all Dana Shores and Pelican Island neighborhood homeowners regarding the undergrounding assessments.
The map highlights each Area associated with the undergrounding project.
The cost of the assessment varies by Area.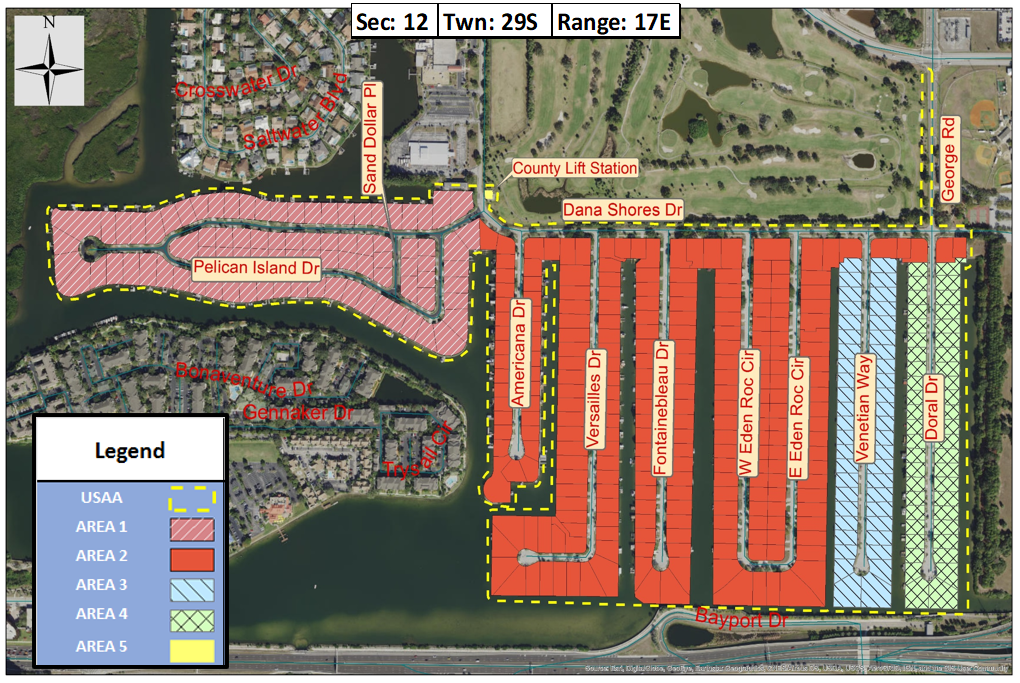 The letter explains the assessment, how it was calculated, and other details.
A sample, redacted letter is provided below for reference. Amounts for each Area are listed on the first page. The detailed costs listed on page two apply to Area 2. (Roll your cursor over the bottom of the image below to access page navigation tools.)
Public-Hearing-Letter-Actual_Redacted