Ferry Service between Downtown St. Pete and Tampa Slated to Begin this November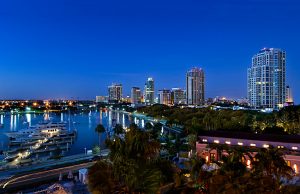 Pinellas county commissioners have approved funding for a six-month test of ferry service between downtown St. Pete and downtown Tampa. The ride should take approximately 90 minutes each way. The deal was already approved by both Tampa and St. Petersburg city officials as well as the Hillsborough County Commissioners. Pinellas County and St. Petersburg are each using money from the settlement over the 2010 BP Deepwater Horizon spill. Tampa's share will come out of the Downtown Community Redevelopment Area Neighborhood Improvement Fund.
For more info, read the full article here.