Facebook Group Guidelines
Dana Shores, Rocky Point Neighbors-Only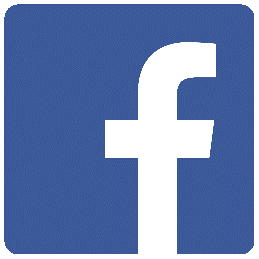 This group has one purpose: to foster positive, accurate communication about events, opportunities, and happenings within and relevant to our neighborhood.
Several standards will be followed to help ensure this purpose is met. Each standard is described to further explain its intent. These descriptions are not meant to be all inclusive.
Judgment will sometimes be required to determine whether a post violates one or more standards. Individual users may report posts they believe fail to meet these standards.
At an administrator's discretion, posts deemed in contradiction to the group's purpose or in violation of the group's standards will be removed. In addition, members who violate these standards or disparage others risk both temporary as well as permanent removal from the group. Membership is a privilege extended to Dana Shores, Pelican Island, and The Cove homeowners and residents; it is not a right.
Admins may require proof of residency prior to approving requests to join the group. As residents leave the neighborhood, we also ask that those users remove themselves from the group as they no longer have an interest in what happens in Dana Shores / Pelican Island / The Cove. We welcome efforts from group members to help maintain the membership roster.
In addition to the group's standards, the following general disclaimers apply. Use common sense when providing your personal information. Purchases made and business recommendations used are done so at your own risk. The admins are not qualified to mediate or give legal advice. All posts are made at the user's own risk. We cannot always reply to all personal messages. For general neighborhood questions, suggestions, and asks, email info@danashores.com. Disclaimers, standards, and other rules are subject to change without notice.
STANDARDS
1. Please Be Kind and Courteous.
We're all in this together to create a welcoming environment. Treat everyone with respect. Take responsibility for working matters directly with appropriate parties.
Among other things, shaming aimed at one or more specific neighbors, local businesses, or groups; bullying of any kind; and degrading comments about race, religion, culture, political orientation, sexual orientation, gender, or identity will not be tolerated. Posts that serve a primary purpose to incite or inflame will not be tolerated.
If you have a problem with a neighbor or local business and feel comfortable doing so, please speak with them. Otherwise, contact the appropriate authorities. If you have a problem with a neighborhood association, neighborhood initiative, or volunteer, please email us at info@danashores.com.
2. No Over-Posting, Over-Commenting, or Taking Over Posts
This group is for community discussion. In a perfect Facebook universe, no single person's name should dominate the discussion on the board in the form of independent posts, comments, or by taking over other members' posts. An example of over-posting is posting independent posts three or more times per day. An example of over-commenting is commenting on 25% or more of all new posts in the group. An example of taking over another member's post is turning it into a discussion solely about your own opinion.
We appreciate passion that is turned into positive action. If you have an idea or a change you'd like to see made, feel free to reach out to one of the community association board members to learn how you can get more involved. Email us at info@danashores.com.
3. Remain Informative and Community-Focused.
Information may be shared across a variety of topics:
Neighborhood Projects / Initiatives
Neighborhood Social Gatherings and Events
Lost and Found Pets / Items
Finding Others with Common Interests
Neighborhood-Related Questions and Answers
Neighborhood Association News / Updates
Non-Partisan Government Updates / News Affecting Our Community (e.g., FDOT, FWC)
Nearby Development / Changes to Surrounding Land Use or Zoning
Requests for Business Recommendations / References *
Wildlife Sightings
Criminal Activity or Concerns
Severe Weather Updates / Discussion
Up to 3 Commercial Posts per Primary Residence over a 12-Month Period (e.g., large-ticket items, real estate listings, and yard sales) and, of these posts, an item/business may only be advertised once per 6-month period *

(*) See https://danashores.com/recommendations/ for details.
This forum should not be used for the following:
General negativity or complaints.
Negativity or complaints directed toward specific neighbors, neighborhood associations, neighborhood initiatives, or neighborhood volunteers.
Providing false or misleading information.
Random or personal thoughts, including posts, spam, and irrelevant links.
Statements that would typically fall within the purview of, are made on behalf of, or represent any of the three community associations are inappropriate unless you are a board member or authorized representative.
Advertising other groups (e.g., another Facebook group / page) unless approved by the Dana Shores Civic Association board.
Commercial posts (including items for sale) that fall outside or exceed the limits outlined above.
Listing any of the following goods, services, or content for sale:

weapons; firearms/guns and components; BB/pellet or stun guns; etc.
ammunition, clips, cartridges, reloading materials, gunpowder, fireworks, explosives
recalled items; hazardous materials; body parts/fluids; unsanitized bedding/clothing
prescription drugs, medical devices; controlled substances and related items
alcohol or tobacco; unpackaged or adulterated food or cosmetics
child pornography; bestiality; offers or solicitation of illegal prostitution
pet sales (re-homing with small adoption fee ok), animal parts, stud service

endangered, imperiled and/or protected species and any parts thereof, e.g. ivory
false, misleading, deceptive, or fraudulent content; bait and switch; keyword spam
offensive, obscene, defamatory, threatening, or malicious postings or email
anyone's personal, identifying, confidential or proprietary information
food stamps, WIC vouchers, SNAP or WIC goods, governmental assistance
stolen property, property with serial number removed/altered, burglary tools, etc
ID cards, licenses, police insignia, government documents, birth certificates, etc
US military items not demilitarized in accord with Defense Department policy

counterfeit, replica, or pirated items; tickets or gift cards that restrict transfer
lottery or raffle tickets, sweepstakes entries, slot machines, gambling items
spam; miscategorized, overposted, cross-posted, or nonlocal content
postings or email the primary purpose of which is to drive traffic to a website

postings or email offering, promoting, or linking to unsolicited products or services

affiliate marketing; network, or multi-level marketing; pyramid schemes

any good, service, or content that violates the law or legal rights of others
Statements made to foster political agendas or promote individual candidates, including political introductions, discussion, or advertising for anything other than non-partisan educational forums.
REPORTING PROBLEMS
There is no automated way to ensure that posts comply with our standards, so we ask that group members self-regulate. If you see a post that fails to comply with the above standards, please report it.
Click the upper right arrow of the post.
Click Report to Admin.