Tuesday, December 17th, 2019
This year, a big storm with lots of rain and lightning came through on the night of caroling (the same one that had tornadoes touching down in Huntsville, AL). But of course, that didn't stop our group of carolers! Instead of physically going from home to home, we made this video to share with our neighbors and wish them a happy holiday season!
2019/2018 Hillsborough County Neighborhood Award for Best Art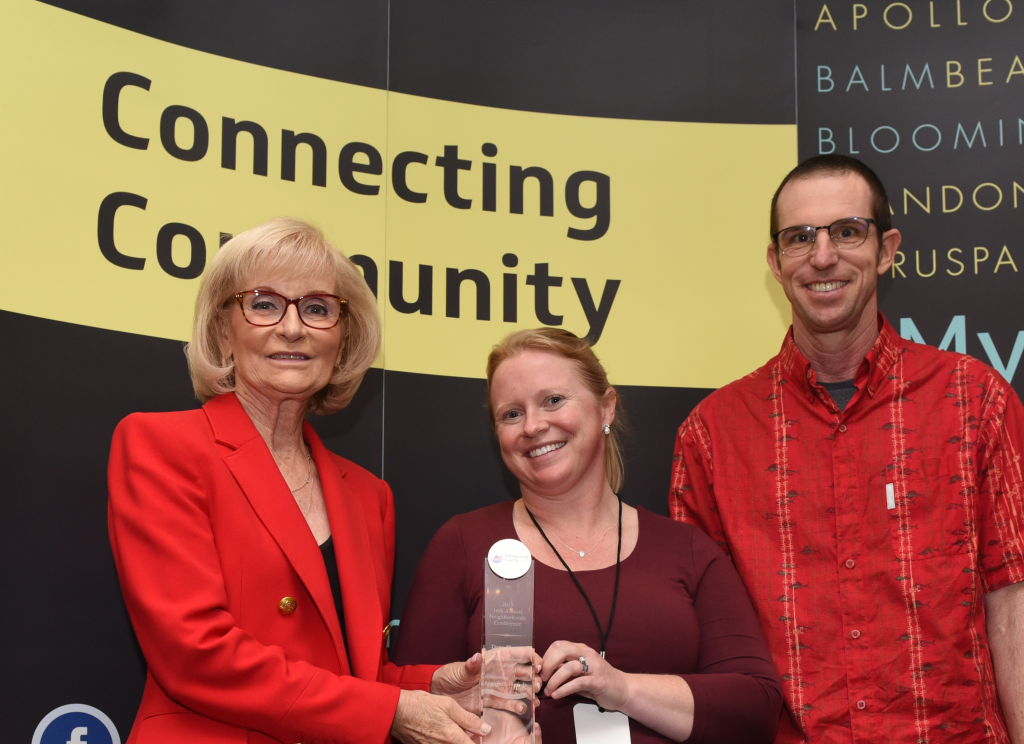 2018 Caroling Photos
The Dana Shores/Pelican Island caroling tradition began in 2015 out of the bed of a pick-up truck. By 2017, we had grown to twenty-four carolers, and in 2018 we grew our carolers again by nearly fifty percent.
The best part of the 2018 event was the children. As the adults climbed back onboard the hayride after singing carols to an elderly neighbor on Dana Shores Drive, four young boys rushed back to the gentleman to wish him the merriest of Christmases one more time. His eyes filled with joy, and everyone became teary eyed. Although fleeting, it was the sweetest of moments.
We continue to have a strong core group of folks who orchestrate the event – getting the trailer and hay, coordinating the stops, decorating the trailer, helping folks on and off the sleigh, and hosting the before and after party. We also have talented musicians in the neighborhood who organize our musical program and lead the group on the guitar.
In 2018, every seat was taken on the trailer and in the truck. We also had an entourage of cars, golf carts, and bicyclists following the sleigh.
At each home we visited, neighbors from adjacent homes came out and enjoyed the music as well. Many of the homes we visited provided snacks to our carolers and invited their neighbors over to enjoy the festivities. Each year, this event brings a special night of joy and holiday cheer.
If you would like to join us as we travel through the neighborhood, can offer up additional transportation options, or would like to request we visit your household, please email us at info@danashores.com.