Please click HERE to see the children's wish lists.
If you and your family would like to sponsor a foster child this year, please call or text Julie at (813) 389-2847 so she can keep the list up to date. Thank you!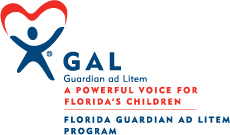 ---
This year, the DSCA is continuing to support the annual philanthropy project that the Dana Shores Woman's Club began five years ago by coordinating holiday gift donations to Voices for Children. This is a volunteer program advocating for almost 3,200 children in the Hillsborough County foster care system.
Since 2016, when we received a call for help from the Hillsborough County Guardian ad Litem office regarding their non-profit program Voices for Children, we have been helping provide Christmas gifts to children in foster care. Each year since, Dana Shores and Pelican Island residents have provided a minimum of 75 foster children with Christmas gifts. Without help from us and others like us, nothing would be placed under the tree for these children.
Guardian ad Litem suggests providing gifts with an approximate value of $50 per child. You may click here to see the children's wish lists. The program also accepts monetary donations and gift cards, which volunteers use to purchase gifts.