Blue-Ribbon Partner (2016)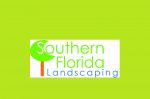 Address:
P.O. Box 260486, Tampa, FL 33685
Long Business Description:
Our Tampa lawn care and landscaping design company is a leader in landscape design and maintenance, where quality and total customer satisfaction always come first! We have been serving the Dana Shores area for over 30 years, and we are dedicated to providing beautiful and unique landscape designs. We are proud that most of our growth has come from word-of-mouth referrals resulting from our commitment to quality and total customer satisfaction. We are licensed and insured and we offer a wide range of landscape and landscape-related services, which include: -Tampa landscaping and lawn care -Landscape design and installation -Tree care -Fertilization and pest control -Mulch, soil, stones and dirt -Professional outdoor lighting -Sprinkler system installation, repair and maintenance -Delivery and hauling

Address:
3940 Fontainebleau Dr
33634
Long Business Description:
Our company offers a full line of construction solutions including seawalls, docks, boat lifts, pavers, decks, marinas, engineering services and more. As each project is unique, Waterfront Engineering takes pride in listening to our customers and providing customized solutions to meet individual needs for value, durability, innovation and utility. We are committed to providing you with quality products and expertise that our clientele has come to expect and look forward to hearing from you to see how Waterfront Engineering can add value to your next project.