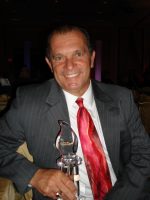 Long Business Description
Ed has been selling America's favorite luxury car, Cadillac, for nearly 25 years. He offers his clients pick-up and drop-off service at your home when your Cadillac needs service or oil changes. He has been named to the Cadillac Hall of Fame after being Salesman of the Year for over 13 years in a row. He is well known for honesty and his constant smile.
Business Address
101 East Fletcher Avenue, Tampa, FL 33612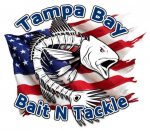 Long Business Description
Tampa Bay Bait and Tackle is the largest salt and fresh water bait supplier in the Tampa Bay area.
Open 7 days a week, we're a one stop shop for everything you might need for a day out on the water.
Business Address
9735 W. HILLSBOROUGH AVENUE
33615