 Long Business Description
*College Freshman Available for Babysitting* My name is Elizabeth Lennox. I just graduated from the honors and AP program at JW Mitchell High School and recently moved into the neighborhood. I have been babysitting since middle school, and have experience caring for children ages 3 months through middle school age. I also have experience working with children with mental or physical disabilities. In addition, I am infant and adult certified in both first aid and CPR/AED. I am available to work days, evenings and weekends.
Business Address
3924 Americana Drive
33634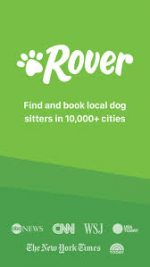 Long Business Description
I've used this a number of times to secure a sitter for my dog. You can read reviews of the service providers, see how much repeat business they are getting, etc.
Discover the nation's largest network of trusted pet sitters and dog walkers.
Dog Lovers For Hire · In-Home Dog Sitting · Real Reviews · Easy To Sign Up · Premium Insurance
Services: Dog Boarding, Dog Walking, House Sitting, Drop-In Visits, Doggy Day Care